Pickleball Trips Types
The best all-inclusive pickleball vacations for any skill level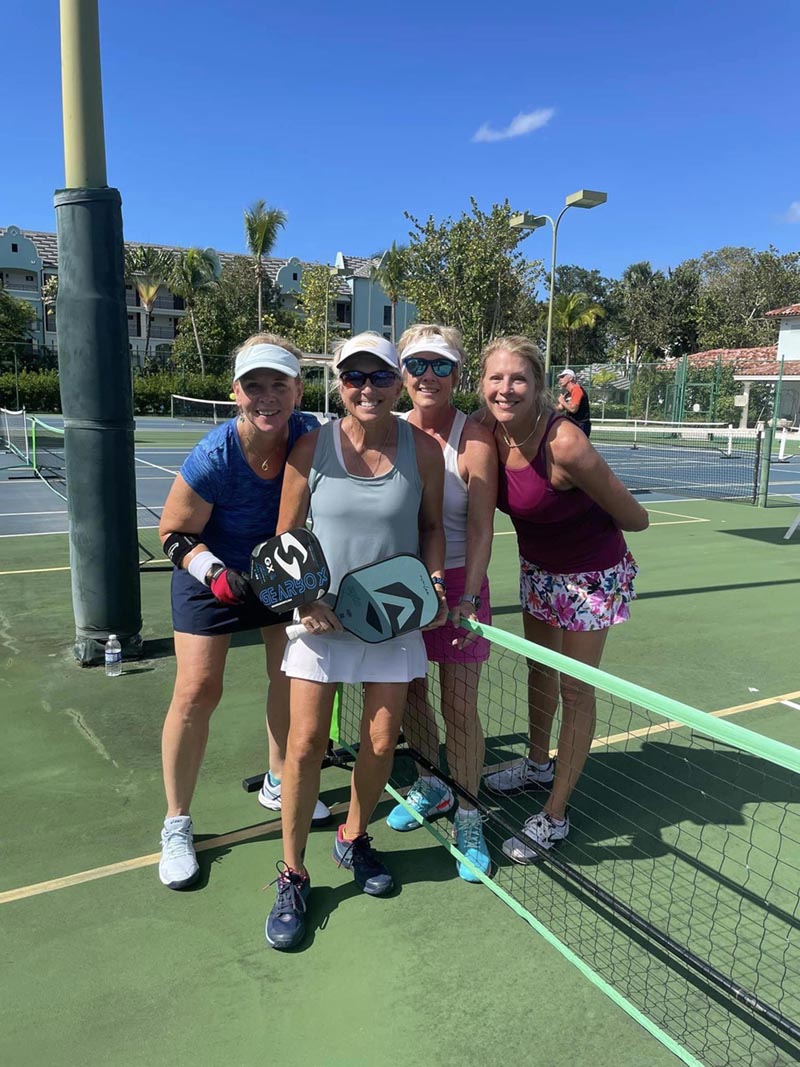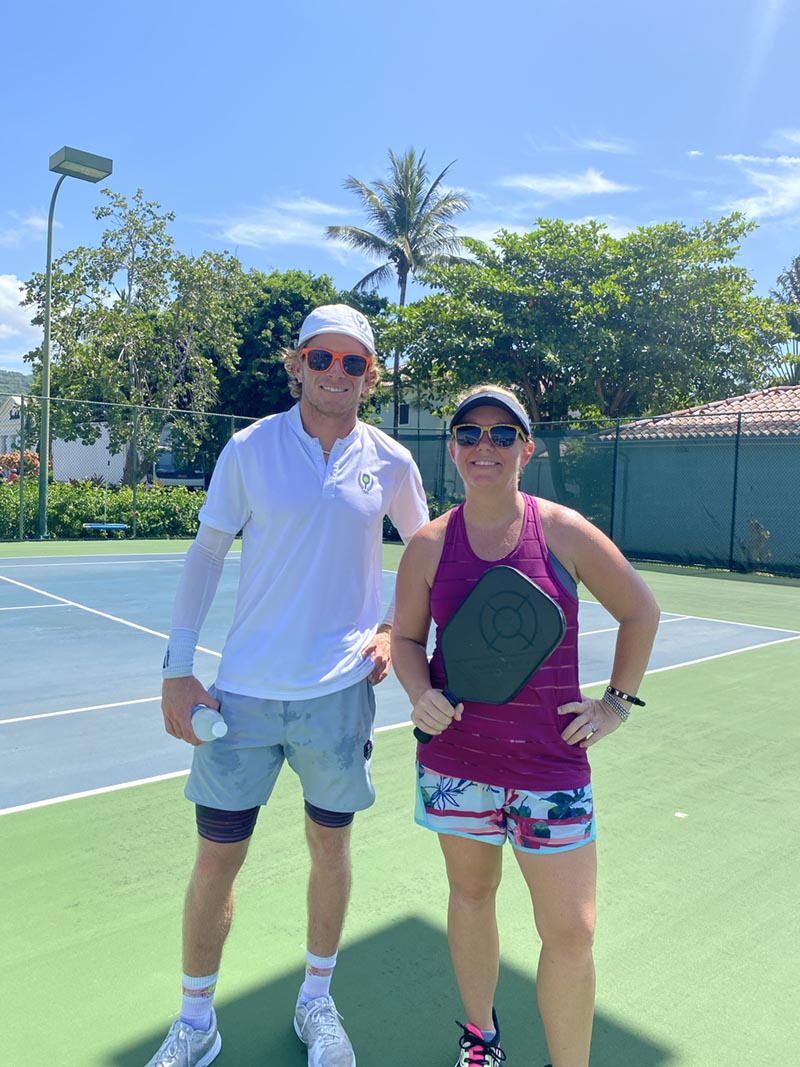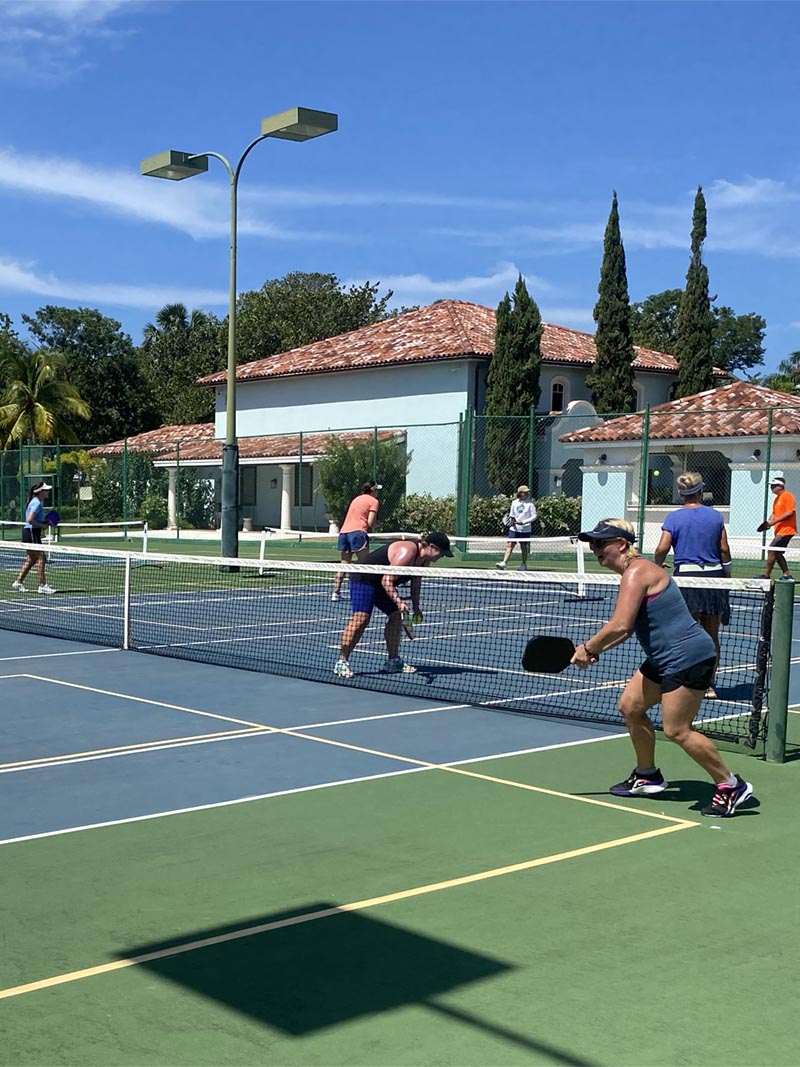 Choose the Perfect Pickleball Vacation Type
As you are browsing through our list of fantastic pickleball destination vacations, and envisioning yourself on the court, paddle in hand, surrounded by palm trees or the open sea, thinking about the delicious tropical concoction that awaits you once you leave the courts, you might be wondering which is the better fit for you: a round robin trip, clinic trip, or both open play and instruction on a cruise. While you can't go wrong with your choice, here is a bit of information to help you with your decision process.
On our all-inclusive trips, the courts are reserved exclusively for our group for the length of our stay, so regardless of which trip type you choose, you can stay and play after the scheduled activity is finished or even come back later in the day or night. On our pickleball cruises, the courts are reserved in the morning on sea days exclusively for our group and you will have additional access to the courts through the length of the cruise at days and times to be determined by the cruise director.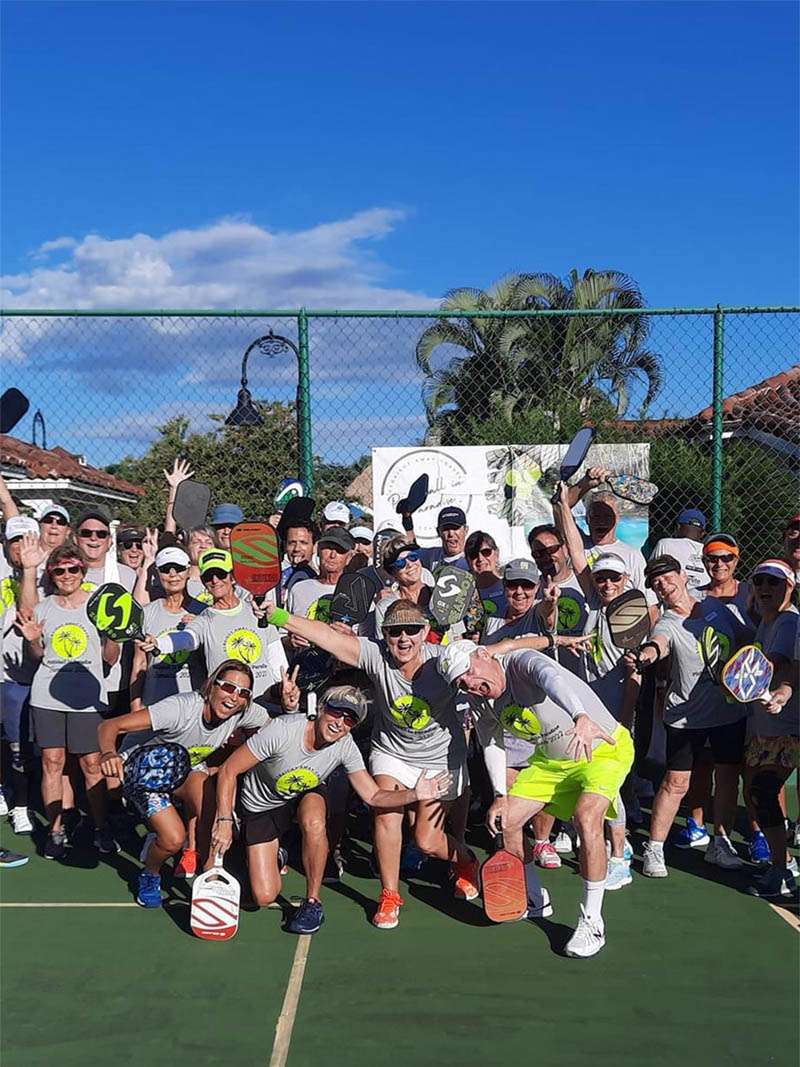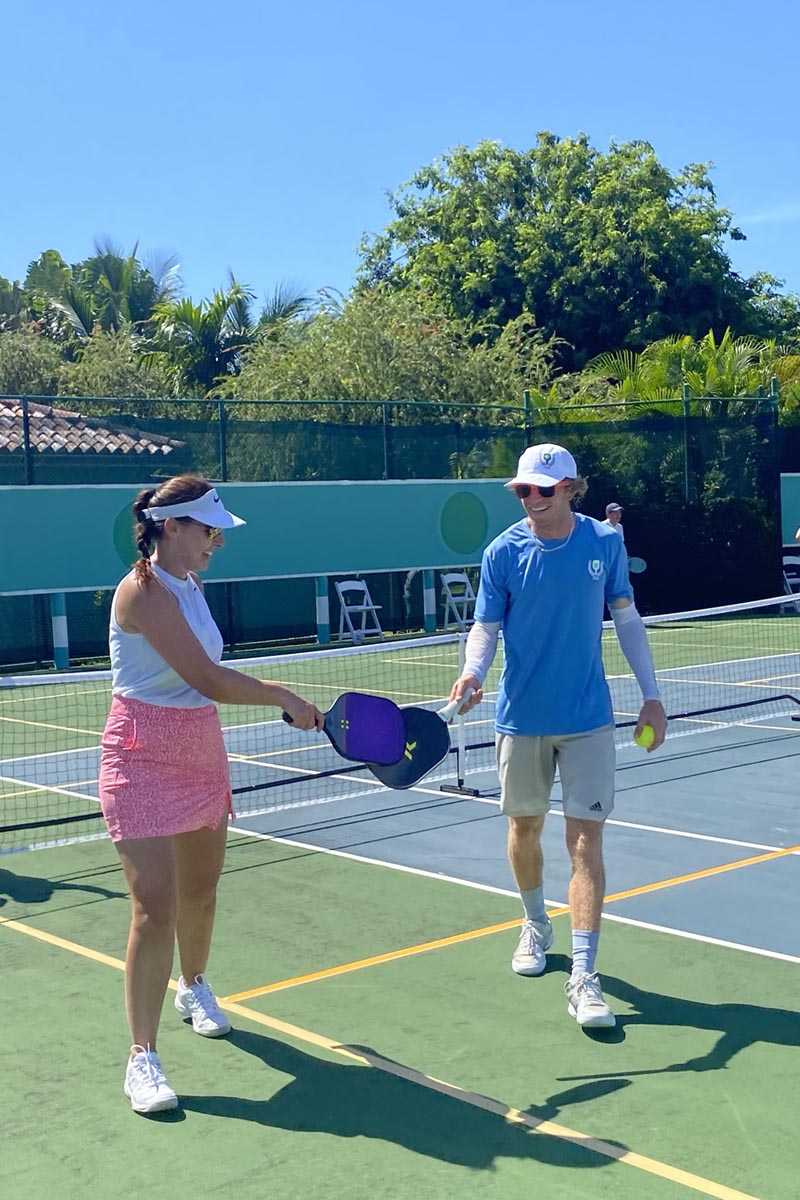 CLINIC PICKLEBALL TRIP
Do you want to improve your game from some of the best instructors around, watching as they demo a new skill or drill and then coaching you while you attempt to model it? A clinic trip sounds like a good fit.
Our clinic trips feature three hours of scheduled pickleball activity each day except on arrival and departure days. On arrival and departure days, you are welcome to use the courts but there are no scheduled clinics. Clinic mornings feature a minimum of two hours of clinics taught by our fantastic Pros, followed by an hour of Open Play, with the Pros mixing in with clinic participants. The group is divided in the best way possible, determined by our wise Pros, to accommodate a variety of skill levels. Each Pro writes their own agenda for the clinic topics so we do not have that until approximately one month prior to departure. However, rest assured you will learn a lot from our talented group of instructors! Go home with new skills to show off along with your tan lines! Sample clinic topics and post-clinic feedback from prior trips are included on this website.
The final full day of the clinic trip is a round-robin. The Pros will divide you into groups and set you up in matches. Lots of fun rotating among the courts!
TOURNAMENT PICKLEBALL TRIP
Are you the type of player who always plays just "one more game"? You don't want a lot of downtime, just want to stay on the court and play, play, play? A tournament trip sounds perfect for you!
Our tournament trips feature daily round-robin matches. As with our clinic trips, arrival day and departure days do not have scheduled activities. However, the courts are reserved for our group so if you arrive early on arrival day, you might want to do a little warm-up to get the feel of the courts so you can start killin' it come tournament time! 😉
The tournament is run as a skill-level round-robin. There are three brackets: skill levels 3.0 and below, 3.5, 4.0, and above. Players must register at or above their official tournament rating. If a player does not have an official rating, please email Elizabeth Higginbottom at [email protected] for guidance.
The tournament is coed doubles. You do not need a partner to register! Players will be placed into skill-level-based pods daily through a blind draw. Each player will play one game to 15 against every other player in their pod. The format may be changed at the tournament directors' discretion based on total entries.
Wins and points will be accumulated by each individual player on each day of tournament play. Winners will be determined by cumulative wins and points after the final day of play and announced at the Awards Dinner on our final night.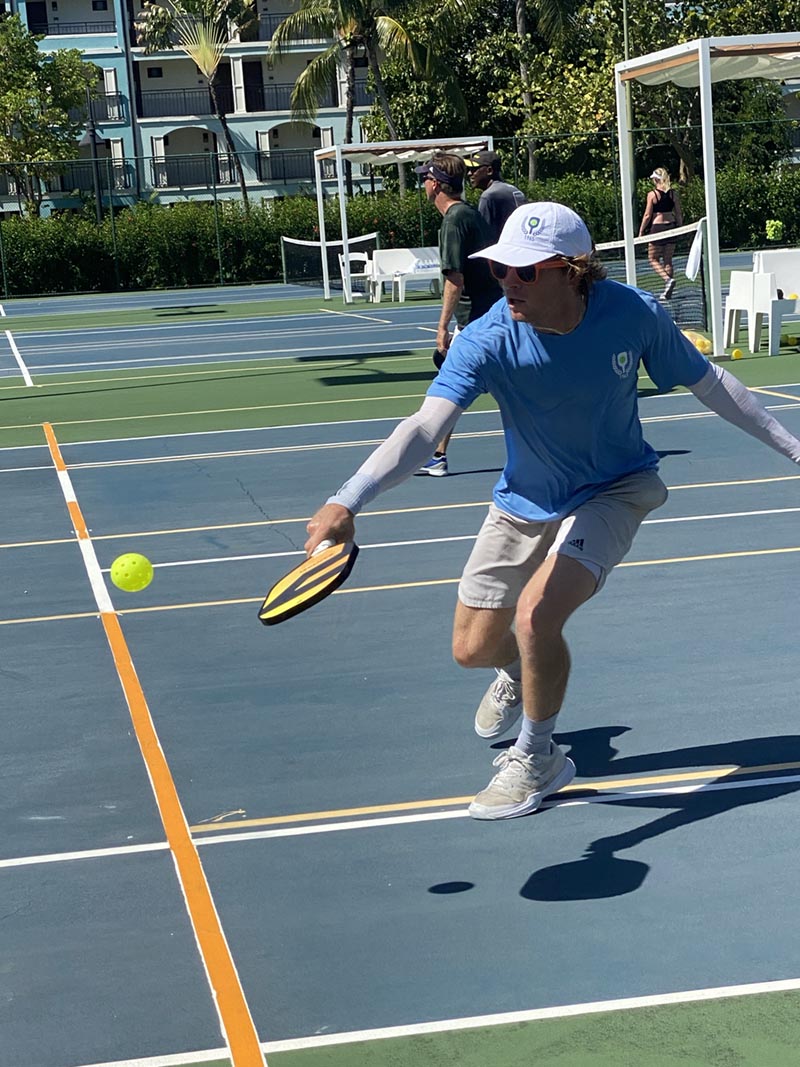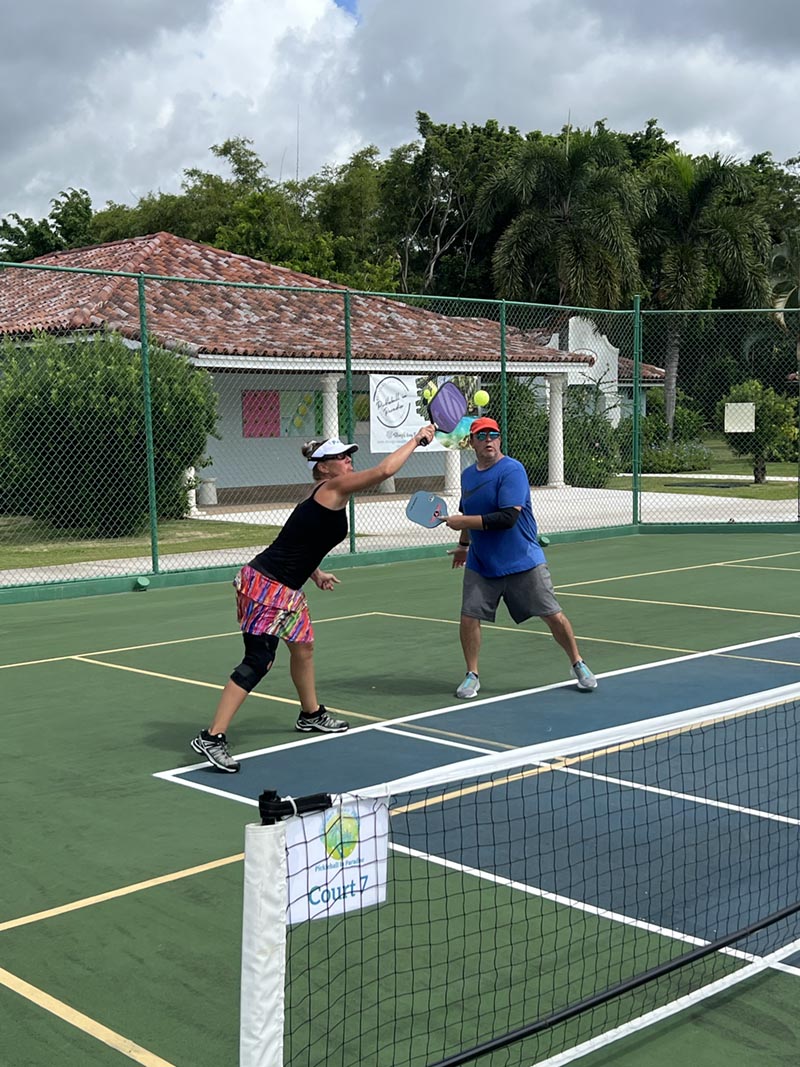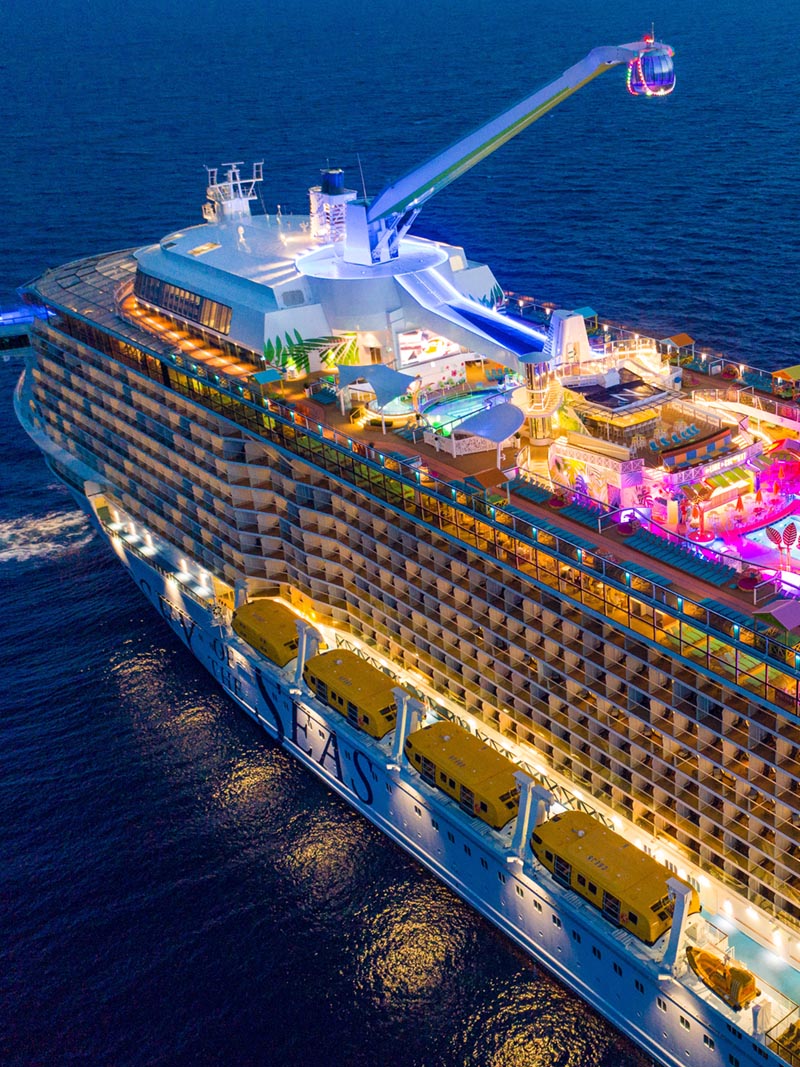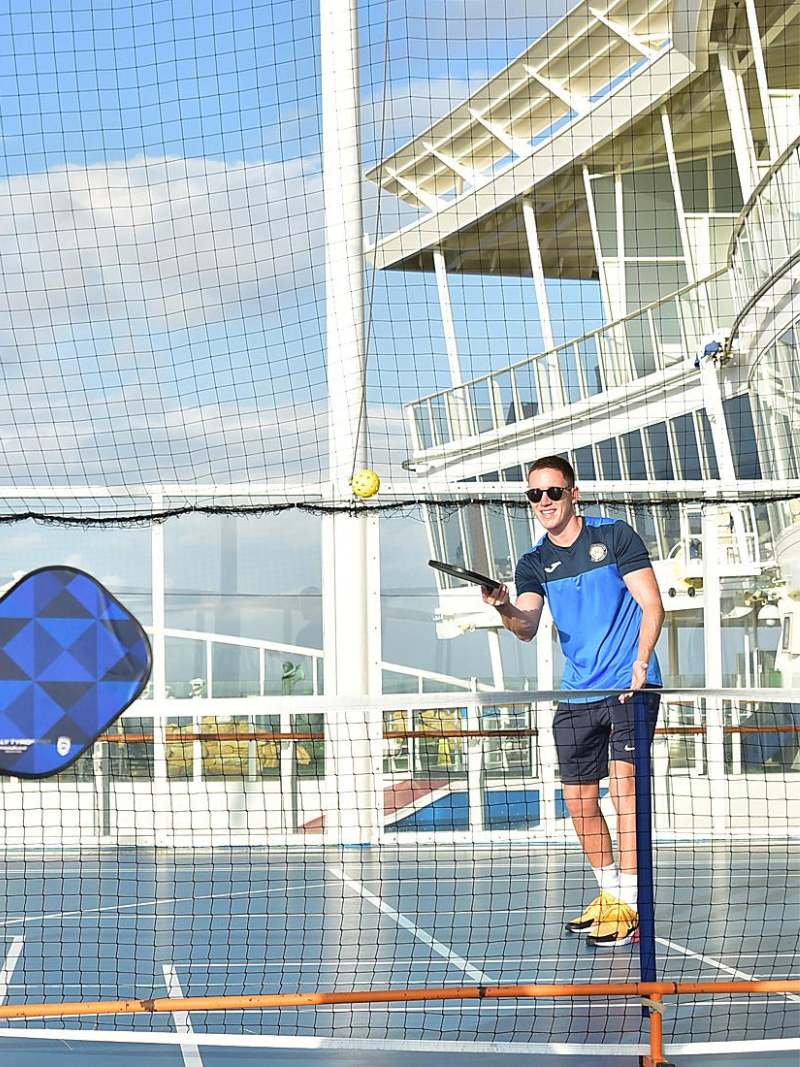 Pickleball Cruises
Our Pickleball Cruises feature two hours of private court time each sea day. The first hour will be open play for our group and the second hour will feature clinics and drills, learning technique and proper form, and ultimately discovering what you truly need to work on! Play with new friends from all over the US and Canada on 3 indoor pickleball courts. Go home with forever friends and better skills on the Court. Following our private court time, the cruise director will allot court time for the entire ship, at their discretion. We are also welcome to participate in this open-play slot.
The all-inclusive nature of cruises ensures you'll have ample time for relaxation, as well as for enjoying delicious cuisine, entertainment, and a variety of activities tailored to suit your interests. = In between your intense pickleball sessions, immerse yourself in the unique cultures and breathtaking scenery at each port of call, creating lasting memories as you explore new lands. Choose one of the unforgettable pickleball cruise destinations on board luxury Royal Caribbean ships. A cruise on a pickleball vacation seamlessly weaves together sports, leisure, and adventure, providing an unparalleled experience that both invigorates your passion for the game and expands your horizons through enriching travel experiences.
*Due to the number of courts, only a limited number of cabins are available. Register soon so that you don't miss out!
PRIVATE PICKLEBALL TRIP
Enjoy an unforgettable journey to Paradise, custom-crafted exclusively for your group. Whether you want to travel for a special occasion (birthdays, reunions, etc.) or organize a private trip for your pickleball club, we will take care of all the details so that you have an unforgettable experience. Our partnerships with the finest all-inclusive resorts in the Caribbean guarantee you access to a plethora of thrilling activities, serene beachside relaxation, and exceptional dining and entertainment options. Alternatively, we can help arrange for your private pickleball excursion aboard a luxurious cruise ship.
We handle everything from reserving courts to booking rooms so that you can sit back and relax while indulging in an all-inclusive pickleball getaway. Allow us to make your dream pickleball vacation come true!