Welcome to the original Pickleball in Paradise! PIP is a subdivision of Straight Away Travel and we are delighted you found our site and the opportunity to join us on the courts in multiple locations in paradise. We combine our expertise in group travel with our passion for the sport to help you enjoy the ultimate vacation experience!
We add zero service fees to our trips. You can compare our prices with the online price of vacationing at these premier destinations and find them comparable. What you will receive is an insanely fun trip at top resorts and destinations combined with pickleball instruction and or tournaments. Our all-inclusive destination package includes everything in the price except airfare. You will not need another dime (other than a gratuity for your driver to and from the resort).
We have successfully completed 7 group trips and what everyone says after is, "I can't wait to do this again", "I made friends for life!", "Best vacation ever", and so on.
We also now design private pickleball trips for pickleball clubs, pickleball friends, family, birthdays, etc. with the same concept: no service fees and no stress with planning the event. We take care of everything along the way from creating your event website; collecting payments; keeping track of deadlines; providing you with menu selection options for your events; and more. You are a VIP with us and your friends and family members traveling with you will be thankful!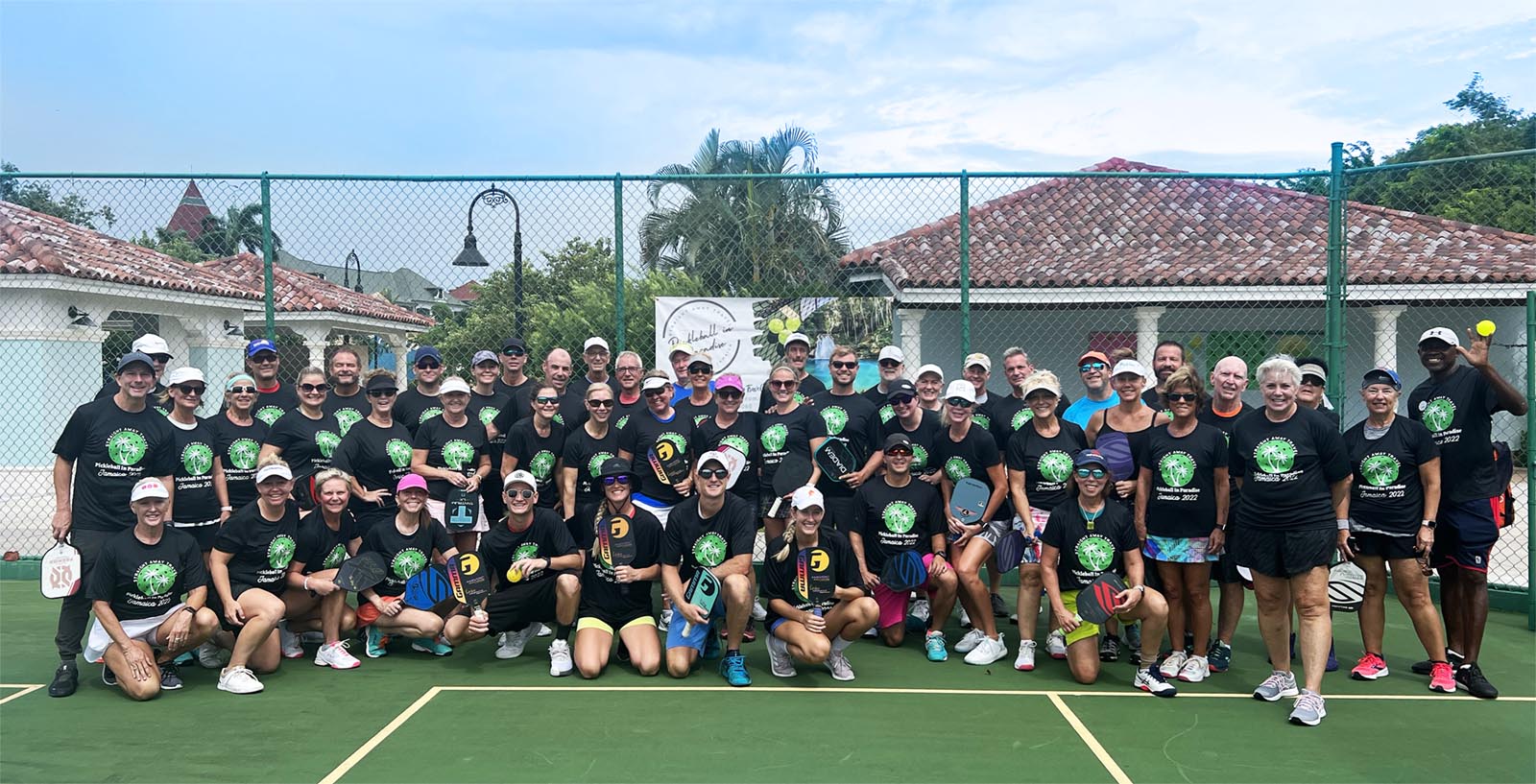 Meet the Team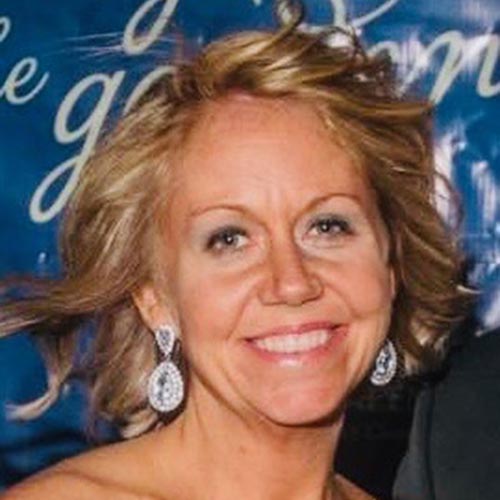 Barb Strait
I am Barb Strait, founder of Straight Away Travel and Pickleball in Paradise. I started Straight Away Travel in 2019 after booking travel since 2010. I began building my business on the Disney brand and eventually grew my business into Caribbean and cruise travel shortly after. I took full advantage of every opportunity to travel to the Caribbean islands as soon as they all slowly opened back up from the pandemic.
Over the years, I became a group specialist with Sandals and Beaches and am now a member of the elite Royal Chairman Club with the company due to my sales, knowledge, and close relationship with the brand. I was on the first plane that landed in Grenada and one of the first to enter each island when travel re-started.
During the pandemic, I started playing pickleball. It was something my family and I could do together and we had courts down the street. I met Leesa and John Walker shortly after who introduced me to Kyle Yates and I built our first trip to Sandals South Coast with Kyle. It was so successful, I immediately invested in 5 group tricks for 2022 which were all a huge success as well. I then invested double into our 2023 trips to build more and at different locations. I will not build trips to anywhere I haven't been before. I have been to Beaches Turks and Caicos and Sandals Royal Bahamian multiple times, I know the management very well and their product is superb. I will not build trips to places that aren't up to my high standards so you can trust you are going to a top-notch place with great service, many restaurant options, gorgeous beaches, and DO NOT have hidden costs. You pay one price!
As we expand our brand into cruising, that will look a bit different, but nonetheless, a top-notch and ultra-fun trip! You are missing out if you love pickleball and you love to travel, join us, we ARE the experts!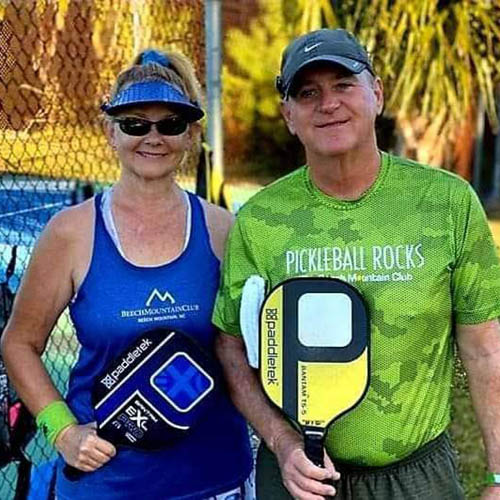 Elizabeth Higginbottom
Welcome to Pickleball in Paradise! I am Elizabeth Higginbottom, one of the two women who will assist you with all of the details of your Pickleball in Paradise destination vacation. Get excited: our trips are amazing and you will have the time of your life.
I left the traditional workforce and my career in banking management in 2003 and began RV'ing around the country with my husband, Bob. We love to travel! Along the way, we learned the sport of pickleball and immediately became hooked! We each attained a legacy rating of 4.5 through the numerous tournaments we played and won. Somewhere along the way, we got recruited to join the team at Beech Mountain Club, a private country club in the mountains of NC. My husband and I are the Department Heads of the BMC Pickleball Center and he is also the Head Pro. The season runs from Memorial Day to Labor Day so we still have plenty of time to travel.
During our early years, one of our BMC members asked us to run a pickleball destination getaway for the club. While doing my research on the best travel company for this adventure, I found Barb and Straight Away Travel. And the rest, as they say, is history! Barb and I hit it off and when she asked me to come on board in her Pickleball in Paradise division, I jumped at the chance.
My husband and I sold the RV a few years back. We divide our time between Beech Mountain, NC, our winter home in Myrtle Beach, SC, and tons of Pickleball in Paradise vacations. We combine our love of travel and pickleball by playing pickleball wherever we go, be it on a cruise ship, in a tropical destination, or in the good ole USA.
Let me help you plan the perfect pickleball getaway for you! Pickleball in Paradise!
Meet the Pros!
Pickleball in Paradise partners with national pickleball pros and certified pickleball instructors for all trips. Get to know all of the pros that are leading the upcoming trips and book your pickleball trip to paradise!