All-Inclusive Resort Destinations
Pickleball in Paradise All-Inclusive Resorts and Destinations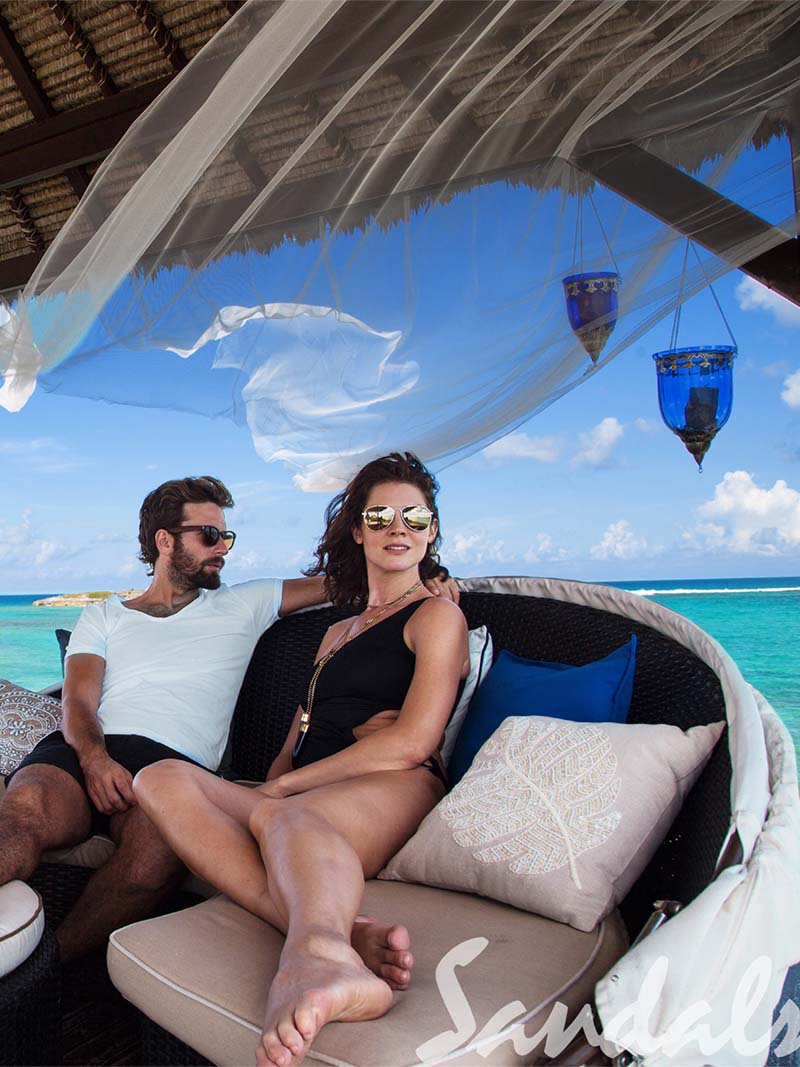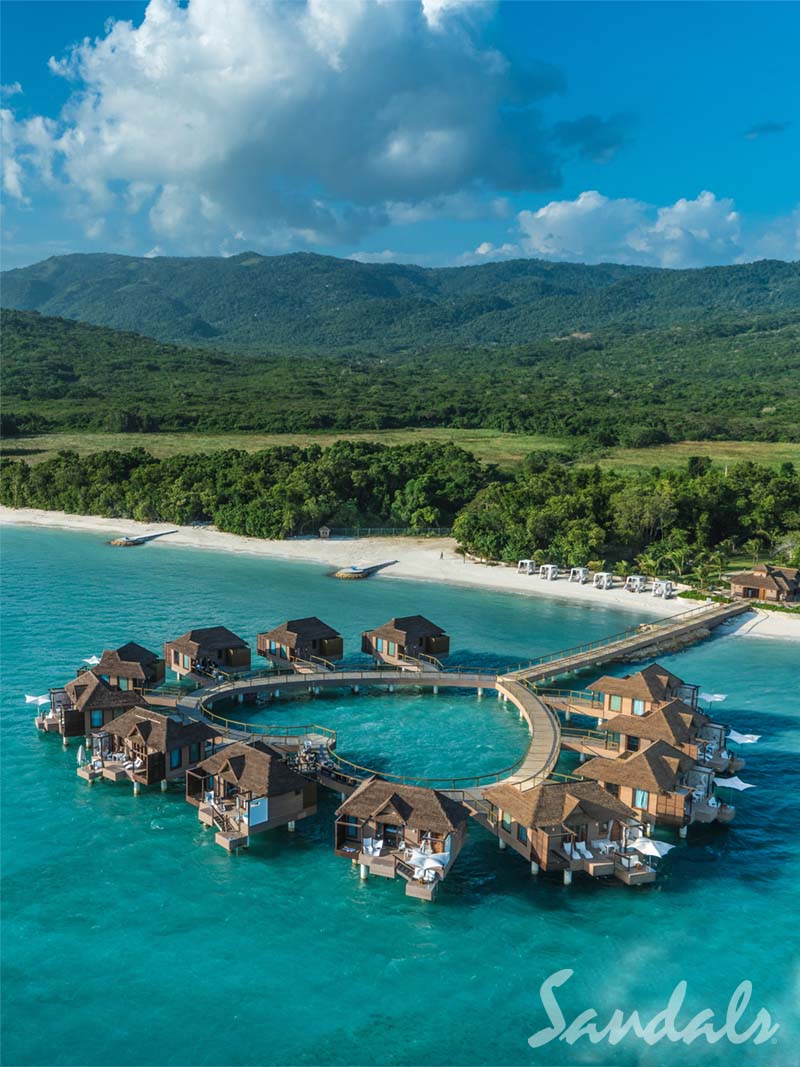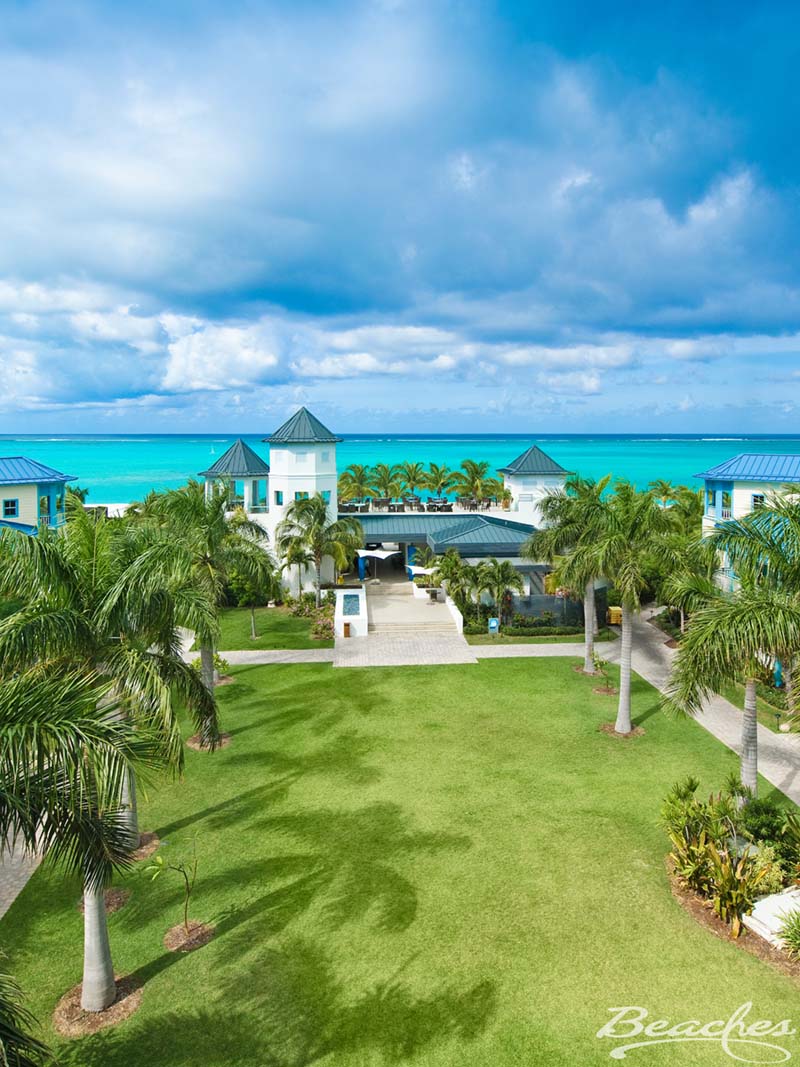 Caribbean All-Inclusive Resorts
Our pickleball trips are the perfect combination of improving your pickleball game and relaxing on the white sandy beach; swimming in the pool, enjoying a cocktail/mocktail, meeting new friends or reconnecting with old ones! We have partnered with the best all-inclusive resorts in the Caribbean to bring you the most epic pickleball vacation of your dreams!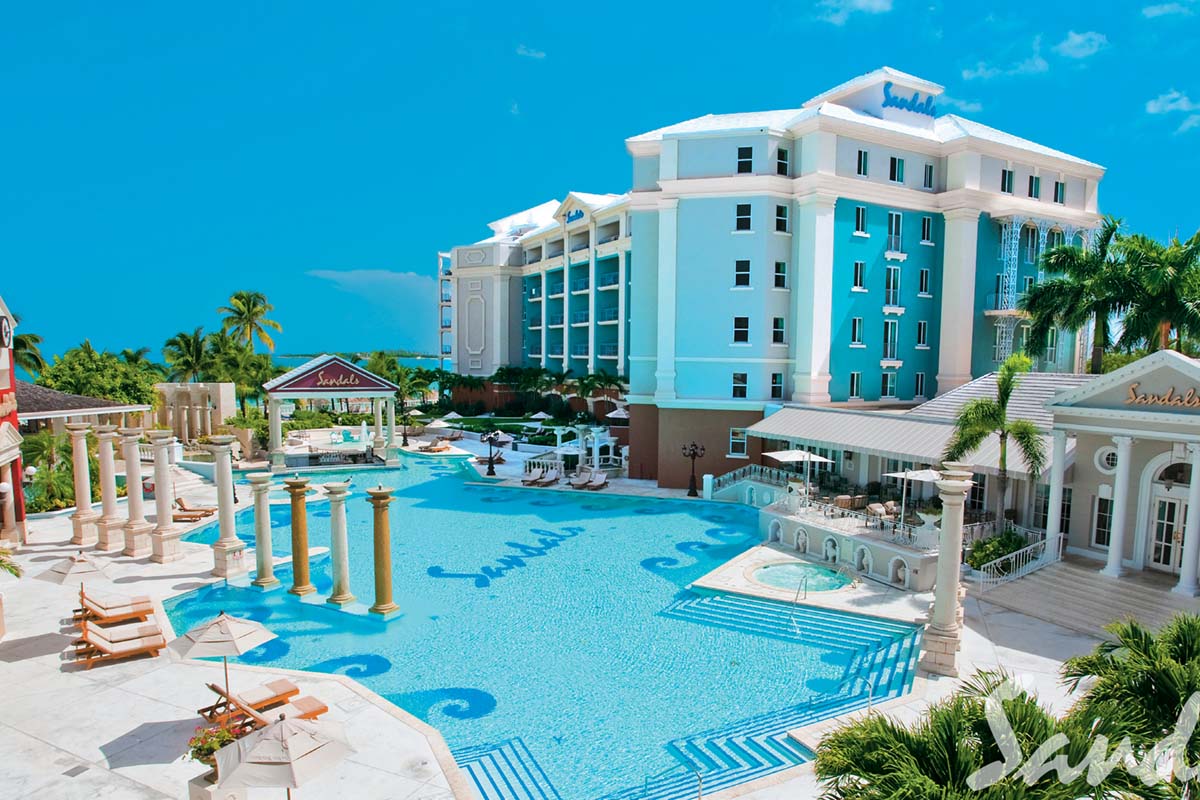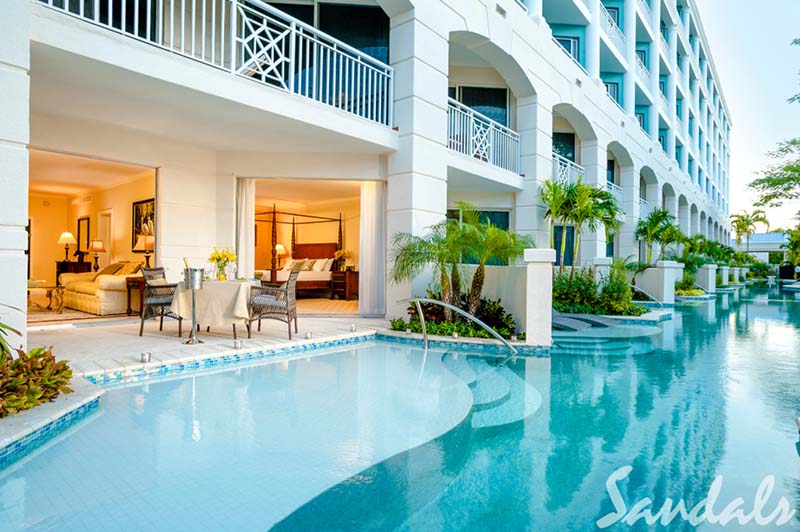 Bahamas
Sandals Royal Bahamian
The Bahamas' most elegant resort with its own offshore island
Easygoing is the spirit that imbues every corner of the re-imagined Sandals Royal Bahamian, the most elegant all-inclusive resort with an exotic offshore island adventure. This beach resort offers two sky-sized pools, the all-new Coconut Grove lounge area, 5-Star Global Gourmet™ dining with 12 dining options, including 2 all-new food trucks, and an award-winning Red Lane Spa. Experience the royal treatment at this glamorous adults-only resort.
During your all-inclusive Bahamas vacation, you can escape by launching in minutes to the resort's exclusive Sandals Barefoot Cay, an authentic offshore adventure with two secluded beaches where you can relax, go for a leisure swim or explore the Bahamas' best snorkeling. The chic Beach Club is your complimentary membership to a pool, whirlpool, swim-up bar, and the region's best seafood house. Throughout the natural landscape, you'll also find shaded hammocks, private cabanas, and a Zen garden with fire pit seating. Paradise: found and included!
Jamaica
Sandals South Coast
All water, all luxury, all on Jamaica's South Coast
"Water is life. Water is love. And water is the inspiration for everything magnificent at Sandals South Coast. Set along a 2-mile stretch of the pristine south coast of Jamaica, this entire all-inclusive resort has been designed to embrace the coastline. Even their innovations are influenced by water, from Over-the-Water Butler Bungalows and an Over-the-Water bar to an Over-the-Water Serenity Wedding Chapel.
The newly reimagined beachfront Dutch Village has added swim-up suites that wrap the entire village because it's all about the healing powers of water. And nowhere else is this more evident than in the brand-new South Seas Village, where you can swim up to an exotic Rondoval—the first of their kind, anywhere. So come discover the seductive pleasures of water in a secluded destination where every luxury has been created for pure bliss."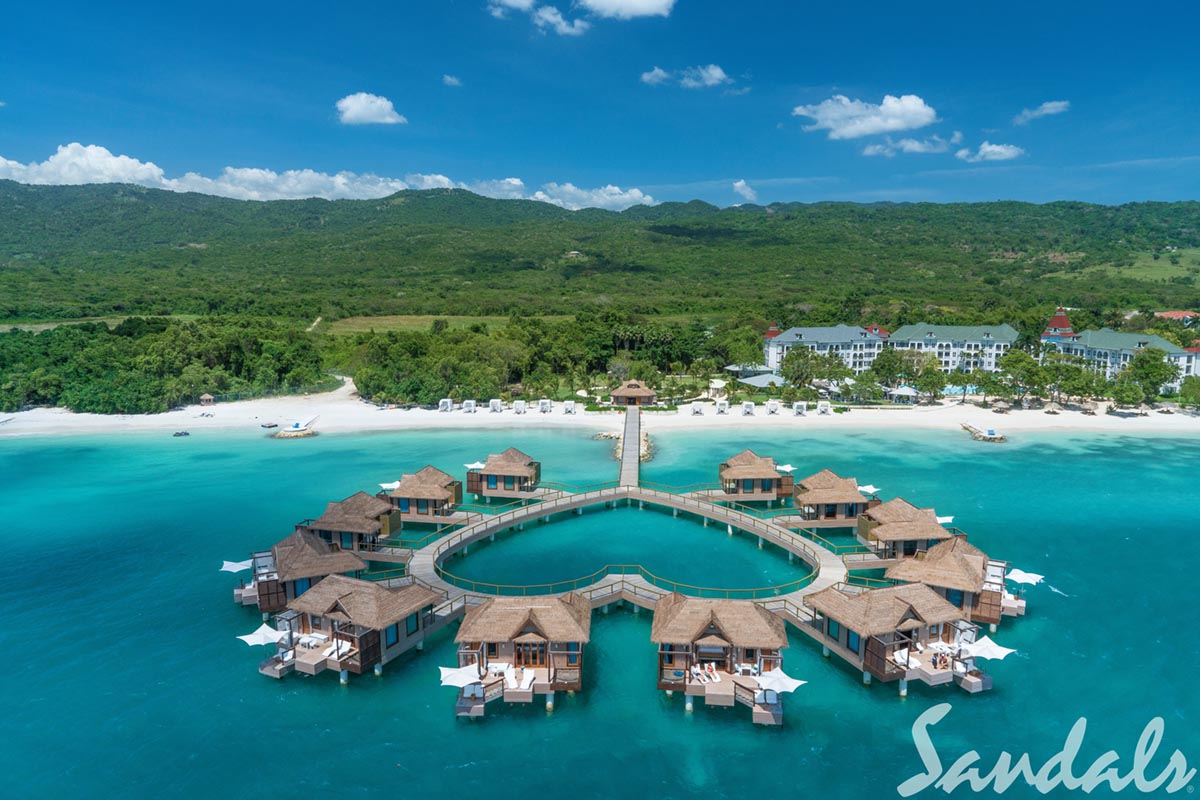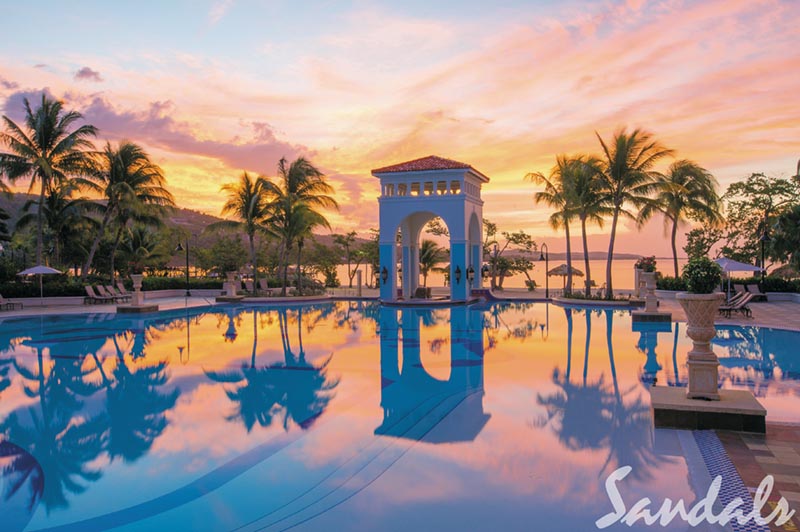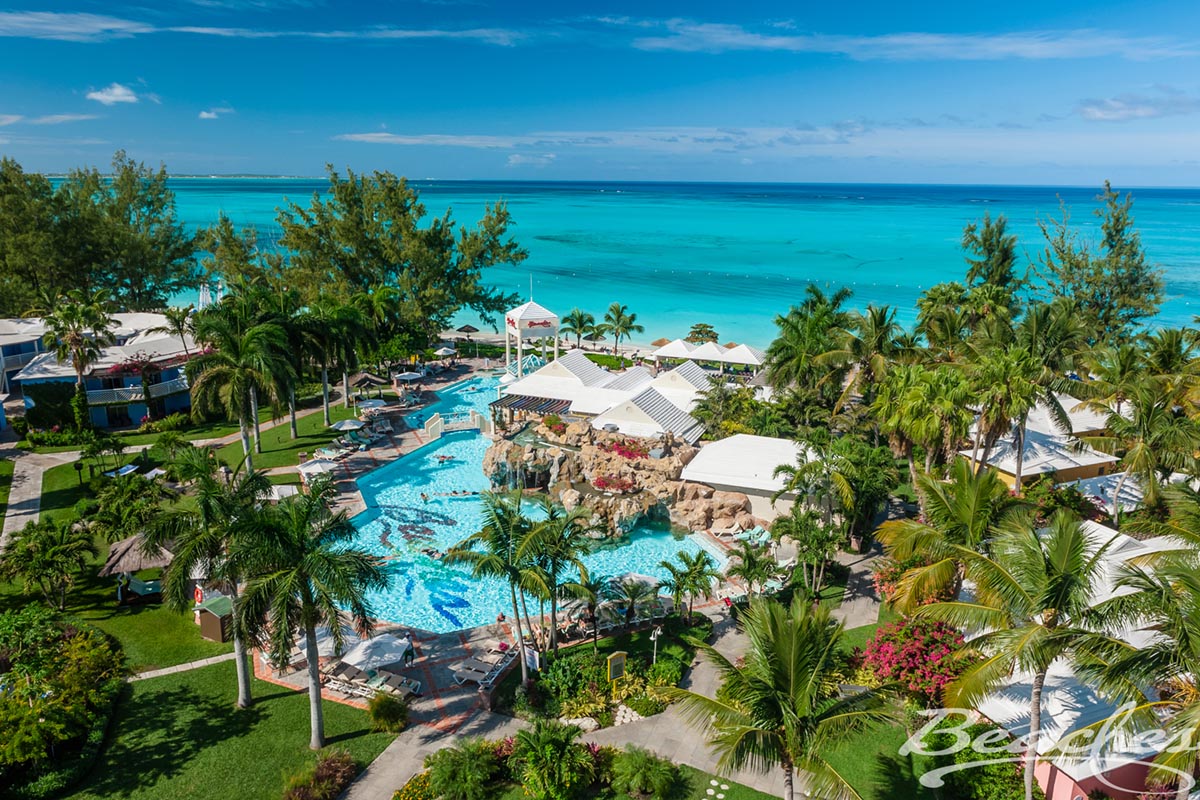 Turks and Caicos
Beaches Turks and Caicos
The most popular all-inclusive resort in Turks & Caicos on the #1 beach in the world
Dive into a one-of-a-kind, unbelievably exciting Beaches all-inclusive Turks and Caicos vacation! This amazing all-inclusive resort in Turks & Caicos features five magnificent villages boasting the architecture and ambiance of Italy, France, the Caribbean and Key West, a 45,000 square foot waterpark, 21 restaurants, a 12-mile beach lapped by clear turquoise waters, and 10 impressive pools. There are endless fun activities for everyone, all located on Grace Bay, voted the World's #1 Best Beach by TripAdvisor Travelers.
Mexico, Playa del Carmen
Iberostar Selection Paraiso Lindo
A World of Fun in the Caribbean
Experience luxury and elegance at the Iberostar Selection Paraiso Lindo, a stunning resort nestled in the captivating Riviera Maya. Situated along the pristine beachfront between Cancun and Playa del Carmen, this 5-star all-Inclusive haven boasts magnificent traditional architecture surrounded by lush natural beauty. Immerse yourself in Mexico's rich history as you marvel at the intricate gold embellishments harmonizing with vibrant tiles and colonial design elements. Indulge your senses with impeccable service, thrilling entertainment, top-notch amenities, and a tantalizing array of international cuisine. Leave behind everyday stress upon arriving at this Riviera Maya paradise where relaxation and enjoyment take center stage.